YouTube, just like marketing, is evolving. What once used to be a platform for amateur videographers is now more than one billion active users strong. Marketers are learning that YouTube is a powerful tool; in fact, the 2017 State of Inbound report shows that 48% of all marketers plan to add YouTube as a content distribution channel in the next 12 months. Video isn't just a passing trend, either: nearly 87% of marketers use video for content marketing campaigns, and Cisco predicts that 80% of all internet traffic will be streaming videos by 2019. The need for marketers to use video to reach their audiences is more critical now than ever before.
Using YouTube should be an important part of your content marketing campaign. If you're just starting your business, creating a credible and professional brand is vital to staying relevant. You'll need to come up with great content ideas, and of course, have an excellent logo designed. Need to learn how to create a logo for your YouTube channel? Logaster has prepared a great logo design guide to get you started.
Whether you're new to YouTube video marketing or looking for ways to improve your efforts, you will benefit from tips for engaging your audience, perfecting your strategy, and using the platform as effectively as possible. We've collected 50 YouTube video marketing tips from marketing leaders, video experts, social media aficionados, and other authorities in the field to help you in your quest to create engaging videos and increase your traffic, gain YouTube channel subscribers, and ultimately boost revenue. To help you find the tips you need most, we have categorized them and then alphabetized the tips within each category; thus, our 50 expert YouTube marketing tips are not ranked or rated in any way.
Jump to:
Audience Targeting Tips for YouTube Video Marketing
1. Adopt a mobile-first mindset. "The teens that make up Gen Z had smartphones before their millennial counterparts, and every marketer looking to target this demographic should take a mobile-first approach. By creating and publishing short, fun videos with a high propensity of going viral, marketers can leverage YouTube to target smartphones with pre-roll ads that are related to the content they are searching or watching." – Steven Pulcinella, ProspectsPLUS! as quoted in 12 Tips to Help Your YouTube Marketing Quickly Click with Generation Z, Forbes; Twitter: @Forbes
2. Be as relevant as possible to your audience. "As content marketing is catching on, more companies finally understand the importance of relevance. The consumer is in charge and can easily ignore you, which is why you must create content that is discoverable and relevant to them.
"Fortunately, video allows you to show your audience what your product or service can do for them… share useful content that solves the problem your customer is searching for." – 3 Tips for Better YouTube Marketing, Super Content Marketing; Twitter: @scmswe
3. Choose your channel art carefully. "There will be two images that you choose. The first will be your account's picture, which will work similar to Facebook's profile pictures. The second will be your channel art, which will be displayed at the top of your channel much like Facebook's cover photo. You need to choose these images wisely, as they'll be one of the first things that users notice about your brand…
"I recommend that your account picture (which you set through your Google account) is some sort of brand logo. If you're a one-person business, it can be a professional headshot of you. Ideally, it should match your profile pictures on other social media accounts for instant brand recognition. This works both ways; if ones of your followers from another site comes across your YouTube, you want them to recognize you so they're more likely to watch. And, vice versa, if a viewer Googles you, you want them to be sure that the Facebook profile they're clicking on is actually you. To change your channel art, just click on it when editing your profile." – Ana Gotter, The Beginner's Guide to YouTube Marketing, AdEspresso; Twitter: @AdEspresso
4. Connect with your audience by telling a story. "Video content is a powerful way to tell your story. Not only do consumers develop more emotional connections with video thanks to the sound, motion, and visuals, but they also are more likely to engage with a video to the end (and see and hear your entire message) than they are to read content. When done correctly, video content marketing makes significant impacts on your audience and gives you an ideal platform for testing your promotional campaigns and content efforts." – Amy Cross, 4 Video Content Marketing Tips: Storytelling, Personalization, and More, NGDATA; Twitter: @ngdata_com
5. Consider the customer journey. "If you're just starting out on YouTube and have yet to build a following, chances are your first viewers will find you through search. So before you hit record or start building your video story, think about how you want your customers or viewers to find you. Who are you trying to attract? What are they searching for on Google or YouTube and how can you help them? Figure out which keywords you want your brand to rank for and craft compelling and entertaining video content around those keywords. The key to is to think about what the ideal path for your customer is. Say your company is a photo printing company. Your brand may be interesting to people who are searching for things such as 'engagement photos,' 'scrapbooks,' etc. If you want to capture those interested folks, your best bet is to create content for what they're already searching for." – Amy Copperman, 4 Essential Tips for YouTube Video Success, Adobe Spark; Twitter: @AdobeSpark
6. Create a new audience using uploaded email lists. "People in your customer list may not be reading your newsletters, but that doesn't mean they won't pay attention to videos. In the same way that you selected a remarking list from your 'Shared Library/Audiences,' you can create a new audience using uploaded email lists.
"If you're lucky enough to have a very large email list, consider uploading segments (instead of uploading the entire list into one audience), particularly if you want to provide each segment with a slightly different message or call to action." – Kevin Lee, 7 Killer Ad Tips for YouTube & Video, Marketing Land; Twitter: @Marketingland
7. Focus on audience retention. "If people are closing your videos after only viewing 15 seconds, you need to consider how to make the video more interesting to viewers. If people are leaving the video halfway through, this may indicate that you have focused on a specific topic for too long." – Eleanor Reynolds, YouTube Marketing for B2B Companies: Tips & Examples, The Hallam Blog; Twitter: @HallamInternet
8. Help your audience find your videos. "Keep in mind that YouTube is considered the second largest search engine, after Google, so you better start spending some time understanding how SEO works in this platform…
"Another tip to improve the ranking of your video is to embed it directly on your blog, hopefully in an article that follows best practices for SEO and has relation with the theme. Embedding articles in your company's blog will give them more meat and value." – Nhorman Dario Rodriguez Rocha, Top 5 YouTube Marketing Tips for Your Business, Duo Executives
9. Know your audience. "Your audience has needs, and no two audiences are alike. This group of people that have started to follow your content, these are individuals that are interested in what you have to say. You need to be able to give them what they came for, while also being able to stay true to your brand. Finding that healthy balance between what your brand needs and what the audience wants is key to maximizing how you market your content. By using YouTube as a social media marketing tool, you're connecting with the people who support you, while also growing your brand." – Stevan McGrath, The 7 Key Ways to Be Successful on YouTube, BestTechie; Twitter: @besttechie
10. Make your video a continuation of the link. "The majority of people who view your videos will come through some form of referral. This could be a link you shared in an email or on social media, an ad you've run, or maybe through another YouTube video. Because of this, the content that people are expecting to see is very specific.
"When you create your videos, you should keep this in mind. What is going to be the ad that draws people to the video? If you're going to draw people in with an offer of information, then the video should get to that information right away. For example, if the link to the video said 'Weekly market report,' then the video should begin with the weekly market report, or some information pertaining to it." – Michael Darmanin, The 4 Essential YouTube Tips, RISMedia; Twitter: @RISMediaUpdates
11. Understand your target customers. "Although this may sound like a no-brainer, you should have in-depth knowledge of your target consumers including their tastes, product preferences, disposable income, spending behavior, sites they visit and the type of content they consume.
"It is worth noting that millennials are generally more entrepreneurial, with 72% of high-school students saying that they would like to own their own businesses and 76% saying they hope to turn their hobbies into full-time jobs, according to data published by Mashable. You can use this information to develop and deploy marketing campaigns that appeal to the entrepreneurial spirit exhibited by millennials." – Irfan Ahmad, 7 YouTube Marketing Tips for Reaching More Millennial Consumers, Social Media Week; Twitter: @socialmediaweek
12. Use unconventional video to pique curiosity. "People aren't going to click on your video to see a boring infomercial. They may be willing to tolerate a dry tutorial if it offers unique advice that they won't find elsewhere. The most successful YouTube videos, though, tell an original and interesting story…
"It may be easier to come up with great content ideas if you don't limit yourself to videos that relate directly to your product or business. This is particularly important if you're in an industry that's hard to get people excited about (such as asphalt contracting)…
"Don't go overboard with this type of content, though. You've probably seen some commercials and had no idea what the message was until the very end, which left you confused about the company. Make sure that your videos evoke the emotions you want customers to feel about your company, even if there isn't a direct connection between your video content and the product you're ultimately promoting." – Eric Sui, 4 Tips to Improve Your YouTube Marketing, Social Media Examiner; Twitter: @SMExaminer

YouTube Video Strategy Tips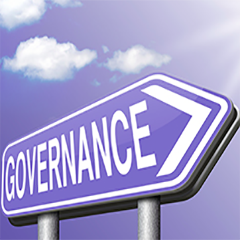 13. Build traffic to your site. "Add links to your Social Media profiles and websites into your description area of your video. This will help people find you no matter how many views your video gets. Let them know how they can see similar videos of interest from you." – Chris N. West, These 17 Marketing Tips Will Get You the Best Results from YouTube, ChrisNWest.com; Twitter: @ChrisNWest
14. Collaborate for greater reach and views. "Collaborate in your niche. If you are a fashion brand, then find top channels in allied fields like maybe travel or hospitality and feature them on your channel and see if you can be featured on theirs. This collaboration will give your brand a wider reach and a target audience that matches your audience profile. You can even collaborate with influencers on Youtube or Vloggers and ask them to add videos around your theme/playlist. This works great if you are holding an event or wish to do a series of review/demo of your products." – Vikrant Chaudhari, 9 Smart Tips to Boost YouTube Marketing for Your Business, SocialChamps; Twitter: @SocialChamp
15. Create compelling video. "Most of us will never create a viral video with millions of views because we don't own a piano-playing cat or a sneezing baby panda, but thankfully those aren't required for success. In fact, most of us couldn't handle a million new customers all at once.
"Instead, you should create content that addresses your audience's needs. Your goal should be to create videos that are helpful, valuable, and compelling to your prospective clients." – Erica S., YouTube Marketing Tips for a Newbie, Tubetorial; Twitter: @tubetorial
16. Create usable, valuable content. "First and foremost, a YouTube video should serve a purpose and give consumers a reason to visit your channel. Instead of trying to create the next viral video, focus on what type of information your clients are looking for and provide that information in an interesting and valuable way. The Home Depot's You Tube page is a great example of crafting video content that their audience is looking for. The company's channel is packed full of how to videos that cater to their consumer's do it yourself attitude. Remember, your You Tube Channel is a great educational tool and one that can provide your target customer with valuable information and establish a lasting relationship with your organization." – Payden Sewell, YouTube Marketing Tips, Full Media; Twitter: @fullmedia
17. Don't increase video length in an effort to increase watch time. "When YouTube decided to mothball the view metric, it replaced it with 'watch time,"'or how long a viewer watches a video. Not only are individual videos ranked by watch time, but so are your channels, according to YouTube: 'Channels and videos with higher watch times are likely to show up higher in search results and recommendations.'
"But don't be fooled into thinking that improving your watch time is as simple as creating longer videos. A 30-second video that people watch from beginning to end will rank better than a 10-minute video that only gets watched for a couple of minutes. In the end, the best way to boost watch time is to produce videos you audience wants to watch." – Ric Mazereeuw, How Does the youTube Algorithm Work? A Guide to Getting More Views, Hootsuite; Twitter: @hootsuite
18. Find the right influencers. "It is the age of digital celebrities; or as they are called – Influencers. These are the people who get people to not just think about your brand, but also buy from you! Unlike the traditional celebrities, these digital stars still work their regular jobs and do regular stuff that their followers can relate to. They have a dedicated audience unlike movie stars or celebs who have a large but detached fan base. Also, brand endorsements seem like a natural fit in their content because the sole purpose of their online presence is to share their life with their fans. Measurement of the ROI for such influencer campaigns is also easier when compared to a celebrity endorsement." – Aravinda Holla, How Brands Can Easily Analyze the YouTube Stats of Any Video Creator, Vidooly; Twitter: @vidoolydotcom
19. Focus on entertaining instead of advertising. "If you want to advertise on YouTube, it's best to pay via AdWords and have your advertisement promoted across the platform to relevant demographics. However, when you're uploading videos via your own YouTube channel, stick to entertainment rather than advertising. Keep in mind how video is important in the buying cycle.
"Fun and informative content will be shared above traditional advertising. Since you're going to all that trouble to lure people to your page, make sure the content on your page is light and informative. This will increase the chance of them interacting (comments, likes) and sharing your videos." – Adam Rowles, 8 YouTube Tips for Business Marketing, Business 2 Community; Twitter: @B2Community
20. Focus on the quality of your content. "Don't worry about the production quality of your videos—especially when you first start creating video content. The quality of your content is more important than the production quality of your videos. Your first priority should be making videos that are both helpful and entertaining for your target audience.
"…'So I really do believe that it's not about the quality of your camera or your equipment. It's about the value of the content you're creating and how much you're actually going to answer people's questions or solve people's problems. And that's true of so many different videos on YouTube. There are videos that have millions of views that were shot on an iPhone.'" – Sunny Lenarduzzi as quoted by Tyler Basu in Top 3 YouTube Video Marketing Tips from Sunny Lenarduzzi, Influencive; Twitter: @Influencive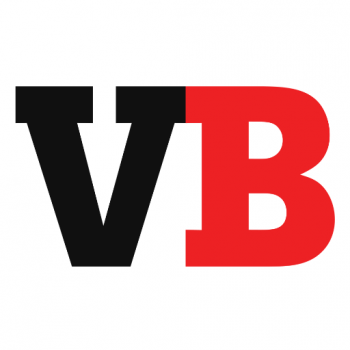 21. Focus on stories instead of sales. "Before the rise of social media, if you wanted someone to see an advert, you had to rent space within a popular media channel like TV or print. On social platforms, brands can reach the exact same audience directly. This means that branded content (advertising) competes with entertainment, rather than interrupting it.
"If you want your video to be watched, it needs to create some kind of value for the viewer. Videos that are purely focused on a brand, or driving sales, will likely be ignored. The best video content tells stories that connect with the viewer. The better you tell stories about yourself, the more likely your viewers are going to understand what your company is offering and what it can do for them." – Ash Read, 7 Secrets of Super-Successful Video Marketing, Buffer; Twitter: @buffer
22. Follow relevant creators. "This YouTube tip is a bit out-of-the-box strategy. Think creative. Do wonders. Everyone sees all the available options on the platform and everywhere gets different results. One of the reasons for that difference is that people who work harder and think out-of-the-box get better results. Speaking of which, this strategy of 'following relevant creators' will help guide you to get engaged with the relevant audience, and ultimately you will meet a share of their audience. This is how people grow their YouTube Channels. YouTube Collaboration is a vital growth trend that YouTubers adopt, but this happens when you have some followers base and others (you're collaborating) have some audience too. But, once you start relevant content creators on YouTube, they will notice you and maybe, the process of communication begins from there." – Ali Raza, 10 YouTube Tips for Video Marketing, Ali Raza
23. Hook non-subscribers with your channel trailer video. "Your channel homepage looks different for subscribers and non-subscribers. Have you adjusted your channel page accordingly? For example, on my channel non-subscribers see the channel trailer video. But subscribers see something different. The trailer is hidden, and instead they see my featured videos.
"Your channel trailer video is prime real estate – and one of the most important ways to hook non-subscribers. It's important to remember your channel trailer will ONLY be seen by people who are NEW to your channel. In other words, you should speak directly to new visitors." – Noah Kagan, How to Get 100,000 YouTube Subscribers by 2018, OkDork; Twitter: @noahkagan
24. Leverage YouTube SEO. "YouTube is the world's second largest search engine, and gets over 30 million visitors every single day.
"And because 72% of buyers turn to Google search to do their research at the top of the funnel, there's massive potential for companies to leverage YouTube SEO to rank in both Google and YouTube.
"The first step in producing a video that ranks high in your niche is finding the right keywords. You should find keywords that have YouTube video results on the first page of Google so that your video also has a high likelihood of ranking near the top of the page for the relevant search terms." – Raghav Haran, A YouTube Video Marketing Guide to Increase Prospects in Your Funnel, Single Grain; Twitter: @singlegrain
25. Market your videos. "This is the piece most people forget about! Remember what I always say – You cannot just build it and they will come. You need to market 'it' too, no matter what 'it' is. Create social media posts to send people to the videos. Tell people about them – this is how you will build those views! It is the NOT MISS tasks in your marketing of these videos.
"People will not always just find them – you may need to lead them to the videos. The more people who watch your video through to the end (because you've done your homework), the higher your content will rank when people are searching in YouTube, also getting you more views! And, of course, if your viewers like your content, they will probably share to their friends too. More marketing for you!!! And by other people!" – Kathy Colaiacovo, How to Get More Views on Your YouTube Videos, Pepper It Marketing; Twitter: @PepperIt_Mktg
26. Market your YouTube channel and vidoes on your website and blog. "Market your YouTube channel and videos on your website and blog. First, add a YouTube follow icon to your website and blog so your audience can easily find your channel. Second, embed relevant videos on your website or in blog posts. Consider creating a YouTube video to accompany a specific blog post or sharing customer video reviews or case studies on your website. Not only will this help market your YouTube channel and videos, it will also drive traffic to your website." – Alicia Collins, YouTube Marketing: The Ultimate Guide, HubSpot; Twitter: @HubSpot
27. Maximize engagement. "Did you know the more comments a video has, the higher it is likely to rank on YouTube? Brian Dean from BackLinko found comment counts to strongly correlate with rankings, after analyzing 1.3 million YouTube videos to better understand how the platform's search engine works… The more comments a video has, the higher it ranks. Considering YouTube's emphasis on user engagement, this isn't too surprising. For this reason, it's extremely important to encourage viewers to interact with your videos. Close your videos by encouraging viewers to 'like' and 'comment below.'
"Another good idea is to include an opinion in the text and highlight a section of your video that supports that opinion. Follow-up ASAP with any comments you receive. And keep the conversation going by asking open-ended questions, linking to relevant content and thanking users for watching." – Ashley Gwilliam, The 10 Best SEO Video Marketing Tips (From Top Experts), Lean Labs; Twitter: @lean_labs
28. Optimize titles, tags, and descriptions with keywords. "If your content strategy also includes written content, you're probably aware of how important keywords are. Placing them in the title, tags and descriptions can make content easier to find both on the video platform as well as on search engines.
"The first step is to research the keywords and phrases that your target audience would use. To be certain that you appeal to the right people, you should identify the most searched long-tail keywords that are relevant to your content. After discovering these, you should include them in all of the places that are relevant to the audience and to the search engines." – Ray Singca, 5 Video Marketing Tips for YouTube Content, Swat.io; Twitter: @swat_io
29. Prioritize the visual appeal of your YouTube channel. "Next, work on the visual appeal of your channel. Describe what the channel is all about and add links to relevant content that you may have shared in websites and other platforms. This makes it easier for visitors who want to check your credentials again or learn what your brand is all about. Do not neglect the margins on the left and right side of your channel. Use them to showcase pictures and other content related to your brand." – Maryanne Gaitho, How to Make YouTube Your Social Media Marketing Tool, SimpliLearn.com; Twitter: @simplilearn
30. Promote your videos on social media. "With social media becoming even more readily accessible and popular all the time it is becoming more significant for business to have their own online profiles.  If you don't already have your own profiles, setting up your profiles now will greatly benefit you. You can find out how to set up your Facebook and Twitter Pages here and here through our easy step-by-step guides. The main social media channels that could benefit your video success are Facebook, Twitter, Google+, Instagram and Pinterest." – Laura Morris-Richardson, 5 Video Marketing Tips: How to Promote Your YouTube Videos, JDR Group; Twitter: @JDRGroupDerby
31. Rely on trends and relevant keywords. "First off, you need to start with thorough research on the keywords people tend to use when looking for content like yours.
"With the help of Google Keyword Planner, or other keyword research tools, you can find topically-relevant keywords and phrases based on broader seed keywords, and evaluate the competitiveness of each along the way. For a newer channel, it would be reasonable to start with easier, less-competitive keywords or more specific long-tails, and once you succeed – to try ranking a video for more competitive terms.
"Using YouTube's autocomplete suggestions, you may also get some good target phrases to consider, as well as harvest new ideas for future videos. Google Trends for YouTube Search can also help you evaluate the popularity dynamics of topical keywords and phrases." – Aleh Barysevich, YouTube SEO: How to Optimize for the YouTube Ranking Algorithm, SocialMediaToday; Twitter: @socialmedia2day
32. Reset your thinking about YouTube channels and YouTube pages. "It's important that you reset the way you look at YouTube channels versus YouTube pages as you begin to think about YouTube strategically. You need to think of YouTube as a kind of second website. Your channel is the homepage that anchors your YouTube website. Your videos are the webpages.
"Every video you have on your channel strengthens the website, because every video points back to your channel page. The more authoritative your channel/homepage becomes, the easier it becomes for your site to rank." – What is YouTube Marketing?, Digital Organics; Twitter: @digitalorganics
33. Think of YouTube as a content website. "Do not be too aggressive with marketing on YouTube. If you upload a sales video and wonder why it hasn't gone viral, it is time to understand that YouTube is a content website. Deliver good content and then ask people to visit your website." – Deepak Raj, 16 Tips to Boost Your YouTube Marketing Strategy, DailyBlogTips; Twitter: @danielscocco
34. Treat videos like blog posts. "Don't waste the opportunities to drive traffic to your YouTube channel through other social media platforms. Think of it as you would a blog post. The more nurturing it gets from all of your social activities, the more traffic it will get. So tweet it, blog about it, post it on Facebook, and promote it through your email newsletters." – Six Tips for Using YouTube for B2B Marketing, Bluetext; Twitter: @bluetext
35. Use YouTube influencers as brand advocates. "The point of working with influencers is gaining access to their unique relationship with their followers. If you use influencers like you would a celebrity, you miss out on delivering a message to the audience who will actually hear it.
"This is the difference between inviting a YouTube influencer to play a part in your TV ad and asking them to create a dedicated video on their own channel." – Brad Hoos, The Power of YouTube Influencer Marketing: 2X Brand Awareness Plus Customer Trust & Sales — What's Not To Love?, BigCommerce; Twitter: @BigCommerce

Tips to Leverage YouTube Video Features
36. Add in-stream call-to-actions and inspire viewers to subscribe. "In April 2017, YouTube changed its policy, and now you are required to have 1000 subscribersto stream live videos. That is why this year we'll see more live videos than ever before. You can stream interviews or Q&A sessions with users; you can show the ongoings of backstage; tell breaking news, events, etc. Tubularinsights insists that whatever occasion you choose for going live, be sure you rehearse before streaming the whole thing. Besides, live video sessions require beforehand promotion. Otherwise, nobody will see your live video and your efforts will be in vain. Don't forget to add in-stream call-to-actions, both visual and verbal, thus inspiring viewers to subscribe." – Donna Moores, What's New in Marketing on YouTube: Tips You Need to Know for 2018, Socialnomics; Twitter: @socialnomics
37. Add a shareable element in your video. "Now, this is extremely important and useful. If you're seeking large and diverse traffic on your videos, you must create videos that are shareable. You can try and make your videos entertaining, educational or catchy. Viewers are more likely to share videos with these characteristics with their friends and family." – Best Ways to Promote YouTube Videos for Higher Traffic, Times Square Chronicles; Twitter: @T2Conline
38. Brand your content and videos. "If you are the original creator of the content then you should brand it with your name and logo along with a link to your website. Branding is very important because it gives you the credibility. On top of that, if your videos provide value then tons of visitors will share them with others. In this way, if your video is posted or uploaded elsewhere, you will still get the credit and traffic because of your branding." – Salman Ahsan, Top Five YouTube Marketing Tips that Work, Mastermind Blogger; Twitter: @MMBlogger
39. Create awesome YouTube thumbnails. "Even though they're a seemingly small detail, YouTube thumbnails can make or break your chances at getting clicks. My favorite analogy comes from writer Maria Jose: 'The YouTube thumbnail is the 21st century's book cover.'
"Thumbnails are the small, clickable pics that visually represent each video. They also have a job to do: click and stick. Thumbnails need to attract people to click and then stick around to watch it." – Jordan Loftis, 16 Video Marketing Tips That Will Skyrocket Your Traffic, CoSchedule; Twitter: @CoSchedule
40. Create engaging video titles. "I know, it seems obvious, but that's how people decide what they're going to watch, and creating engaging titles is not as simple as it might seem. You want something descriptive enough to make someone want to watch, but not so long that it's cut off when displayed. You need to make it sound exciting, but not so over-the-top that it looks spammy. Try to include keywords for search and irresistibly clickable adjectives." – Will Fleiss, 9 Advanced Tactics for Promoting Your YouTube Channel and Increasing Subscribers, Outbrain; Twitter: @Outbrain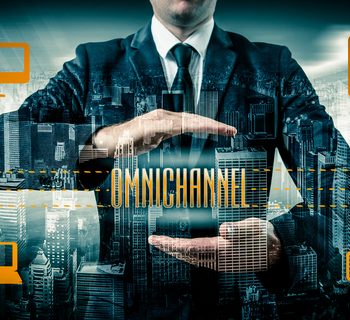 41. Include branded intro footage. "The importance of branding in marketing can never be overemphasized. Branding helps build loyalty. Including branded info footage helps your loyal viewers to immediately recognize your work, hence not losing them to your competition.
"Additionally, such branding is important for ensuring that your viewers remember the video, which is especially handy when they need to refer someone to it. Even though they might forget the actual content and the name of the video, remembering your branded footage will help direct viewers to your channel." – Jon Clark, 7 Vital Elements of a Successful YouTube Video, SearchEngineJournal; Twitter: @sejournal
42. Include real people in your videos. "Pretty pictures and landscapes are nice, but your video needs faces. Humans crave human interaction, and if you want someone to listen to what you have to say, the message needs to come from a person, preferably someone who can smile naturally and act relaxed on camera…
"A human with personality can cut through all the fluff and show the world that your team is made up of real people with real lives outside of work. It will make the message of your video seem less like a marketing pitch and more like one side of a conversation.
"If you're not comfortable in front of the camera, find someone at your organization who is." – Andrew Conrad, 6 Beginner Tips and YouTube Examples for Video Content Marketing, Capterra; Twitter: @Capterra
43. Keep your videos short. "When I first started working on video marketing I realized that there's a commonly known golden rule: your marketing videos shouldn't be over three minutes long.
"Why is that? Well, because video engagement is strictly linked to video length. And so is the possibility for your potential customers to watch the whole video and understand what you're trying to sell to them.
"…Average video views drop drastically after the first 2.5 minutes. The first tip is then to craft a neat cut-to-the-chase marketing video. Otherwise, you won't get anywhere near the first YouTube pages with a boring lengthy video.
"Explainer videos are the best types in the engagement field: they use a short introduction to present the problem during the first few seconds, then they offer a possible solution to that problem and finally introduce the brand and explain why people should choose this product among the competition to solve their problem." – Juan Mendez, 12 Video Marketing Tips to Help You Rank Higher on YouTube, TheNextWeb; Twitter: @TheNextWeb
44. Optimize your video's sound. "Perhaps you've heard this before, but it still holds true. The sound of your video matters more than the video itself. Users can forgive a not-so-great picture quality, but they have little patience for poor sound.
"In doubt?
"Head over to YouTube now and peek at the comments. Although professional YouTubers make great videos, many of the videos uploaded to YouTube are crappy, and viewers vent their dissatisfaction via comments.
"Keep in mind that these are users who have the time to spare comments. Most would simply click the back button and pick another video." – Pius Boachie, How to Optimize Your Videos for YouTube: Best-Practice Tips, Search Engine Watch; Twitter: @sewatch
45. Optimize your videos and playlists for watch time. "Industry expert Mark Robertson confirmed that since October 2012, YouTube's algorithm has prioritized videos that lead to longer overall watch time or viewing sessions, rather than videos that get more views. So, if viewers watch your videos – and suggested videos – beyond the first view, then your videos are more likely to be ranked highly in YouTube's search results and related videos.
"So, use YouTube Analytics to see what videos are successful at keeping viewers watching. Pay close attention to the Watch Time report and Audience Retention report. Keep viewers watching each of your videos by using effective editing techniques to maintain and build interest throughout each video. Then, direct viewers to watch more content by adding end screens to each of your videos. Next, build your subscriber base, because subscribers are your most loyal fans and will be notified of new videos and playlists to watch. Finally, build longer watch-time sessions for your content by using playlists and creating a regular release schedule to encourage viewers to watch sets of your videos instead of just single videos." – Greg Jarboe, 3 Big YouTube Numbers Video Marketers Need to Care About, Tubular Insights; Twitter: @tubularinsights
46. Put the hook in the first burst of your message. "You only have a few seconds to make your message stick. In those precious moments, it's crucial to have your brand message heard. Before posting the content, it's important to ask yourself, 'Can a viewer get a persuasive glimpse of what they're about to watch?' Whether your video is entertaining, informative, sarcastic, or best of all, authentic, be sure the first burst of your message has the hook they need to keep watching." – Dustin Kapper, As Seen on YouTube: Tips for Video Marketing, PepperGang; Twitter: @Pepper_Gang
47. Try live streaming videos. "Early stages of buyers' journey, especially for B2B, can utilize live streaming to their advantage to improve SEO. YouTube Live Streaming can actually boost your organics rankings because live streamings videos are more engaging and search engines reward you for it. It's like you're producing fresh content similar to news and search engines in particular Google like fresh relevant and useful content." – Al Sefati, Video Marketing Tips and YouTube SEO Checklist for 2018, Sefati Consulting; Twitter: @SefatiDotNet
48. Use a little humor. "Have you ever wondered why the funny videos on YouTube earn so many hits in such a short time? That's because people love humor. We all like a good laugh. There are several YouTube channels out there that have had huge success by injecting humor into their videos. You don't have to make your audience fall on their backs laughing – just flashing a little sense of humor will do the trick." – Top YouTube Marketing Tips, TechAdvisory.org/Pronto Marketing; Twitter: @prontomarketing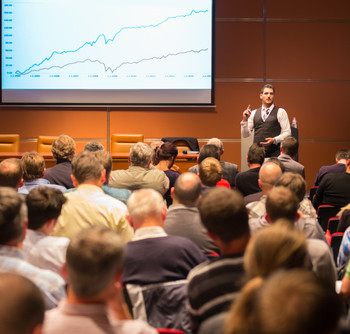 49. Use tags correctly. "One of the biggest mistakes that hinders the growth of your YouTube video's organic promotion is incorrect tag usage. Tagging in YouTube works differently than it does in a blog post. If you've never paid attention to YouTube tags, now's a good time to start. You can even go back and edit all of your old tags." – Harsh Agrawal, 10 Killer Ways to Promote YouTube Videos for Higher Traffic, ShoutMeLoud; Twitter: @shoutmeloud
50. Use tools available through YouTube. "Start by using the tools available directly through YouTube. For example, provide a detailed and accurate title and description to each of your videos, and associate tags (keywords) that are directly relevant." – Jason R. Rich, 12 Strategies for Promoting Your YouTube Videos, Entrepreneur; Twitter: @Entrepreneur