A CDP for Telecommunications
Get ready for strong customer connections with our advanced CDP solution for telcos, your key to delivering omnichannel engagements in real-time.
Increase average
revenue per user
Boost bundle
upgrades
Lengthen customer
relationships
Focus on customer
satisfaction
AT A GLANCE
The CDP to boost customer connections
Achieve customer centricity and maximize profitability with our CDP solution for telecommunications providers.
With built-in customer analytics and real-time interaction management (RTIM), our solution helps telcos to engage customers with contextually relevant interactions at exactly the right time.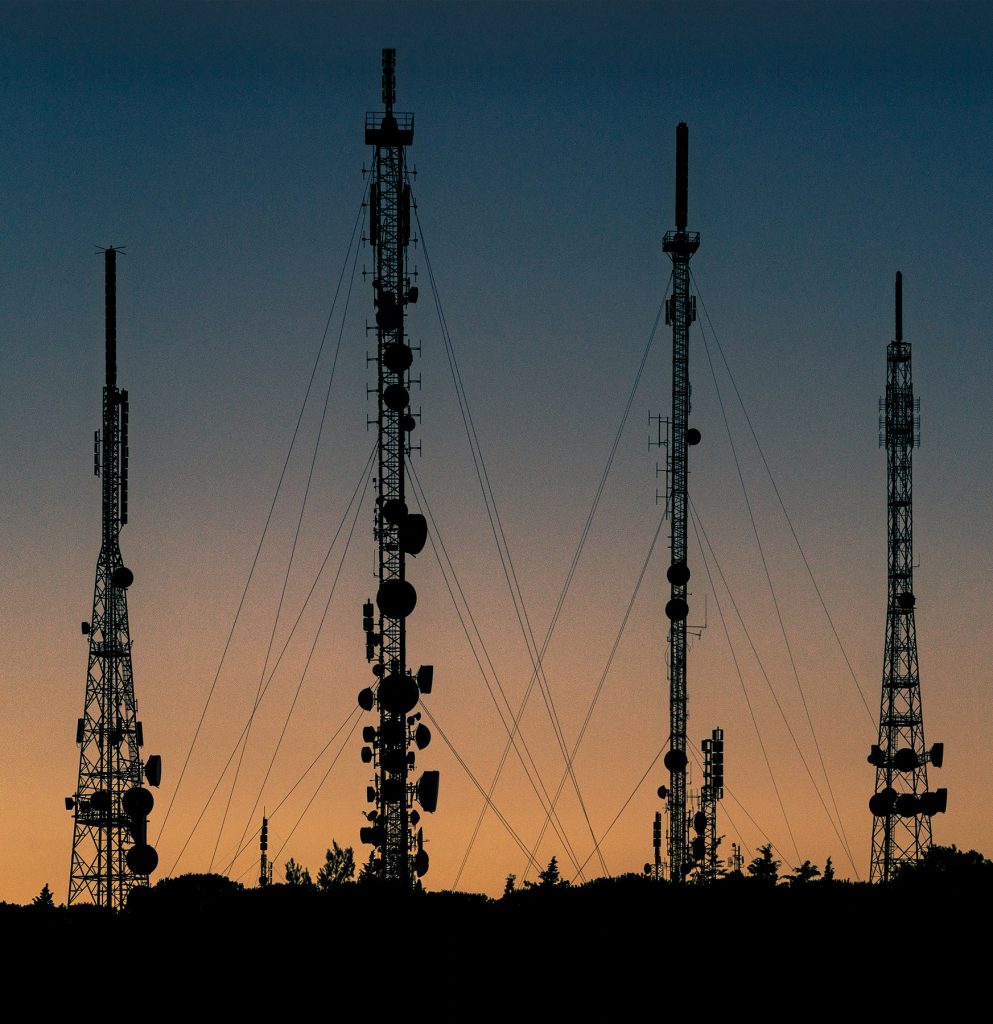 SOLUTION OPPORTUNITY
Drive value with every engagement
The pressure is on for telcos to keep their average revenue per user (ARPU) high – despite rising service costs.
With our customizable solutions, you can futureproof your services and stabilize your revenue streams in a rapidly evolving telco industry.
Learn from advanced customer insights to create personalized experiences, sell more bundles, lower churn rates, and improve subscriber growth as a result.
CDP Use Cases for Telcos
Our NGDATA use cases for telecommunications have been created to solve common challenges businesses are facing.
From product-oriented to customer-centric
Futureproof your position in an ever-changing market with experiences that align with customers' content and data usage preferences, alongside key market changes, to increase customer satisfaction and retention.
With our CDP for telcos, you can learn from a unified view of customers' historical and real-time data from all available sources – from previous interactions to channel preferences.
Apply intelligence on top, including predictive analytics, to determine the next best experience at every moment across the customer journey – whether that's promoting an entertainment bundle or alerting a customer to their data cap.
WHY NGDATA
A data-driven telco solution
To put an individual user at the center of your customer engagement efforts, you need a real-time, all-round view of the ever-changing context in which they make decisions.
Our telco solution offers this insight to orchestrate omnichannel, customer-centric experiences via the most appropriate platform and in real-time.
Our solution comes with out-of-the-box (OOTB) Customer DNA™ and audience and starter campaigns, available through our easy-to-use UI platform. – With in-built machine learning, it also allows you to predict your customers' wants and needs. This might be by making personalized media recommendations or by using churn modeling to anticipate (and intercept) the customers likely to leave.
BENEFITS
A CDP with more bandwidth
Clearer product differentiation
Allow customers to be clearer on the diversity of the product features they're paying for – like Wi-Fi analysis apps, streaming apps, and Chromecast support – that differentiate you from competitors.
A household-wide approach
While the typical household will have one contract owner, there's almost always several users with different preferences and behaviors. The Intelligent Engagement Platform differentiates each individual user – only offering information that's relevant to them – while developing and considering the insights of the entire household.
Personalized packages
Identify when customers are subscribing to services intermittently to watch a series or a soccer season, for example, and avoid cancellation by bridging the gap with personalized content packages or short-term promotional deals.
Empowered employees, happy customers
Your employees are more tech-savvy than ever. Equip them with the best tools for the job, such as a 360-degree customer view that optimizes customer acquisition and retention strategies.
Long-lasting connections
Prevent customers from switching providers by offering a tailored experience based on a detailed understanding of their preferences. From recommending media content to offering data usage updates, give your customers everything they want and need to foster loyalty and ensure there's no room for competitors.
Omnichannel conversations
Orchestrate communication and offers across all channels into a 1-on-1 conversation with your customer – reducing dissatisfaction, increasing brand loyalty and, consequently, boosting NPS performance.
WHAT'S INCLUDED
A CDP to help telcos get personal
Surpassing a CDP platform, our solution offers a comprehensive
and sophisticated set of pre-defined metrics and models.
These reduce the time-to-market for telcos and lets them instantly
engage with subscribers in a smarter way to obtain results sooner.
360-degree view
Our tailored solution offers a real-time Customer DNA™ that consists of a 360-degree view of each customer, based on everything from transactional data to omnichannel interaction data, alongside telco-specific insights.
Out-of-the-box campaigns
Deliver 1-1 interactions at the right time, on the right channel, and in the right context to drive value immediately for customers with out-of-the-box (OOTB) campaigns. Our OOTB solutions leverage our real-time Customer DNA™ built on top of first, second, and third-party data sets, allowing you to reduce the time-to-value of key use cases without compromising on personalization.
Built-in analytics
We leverage our product's built-in machine learning pipeline to generate propensity and churn models where necessary, thus reducing heavy data science work. It keeps the power of AI at your fingertips, enabling you to leverage pre-defined and customizable models at every journey stage.
"NGDATA's Intelligent Engagement Platform is Certified as a RealCDP and meets all core CDP requirements and supports enhanced CDP capabilities and best practices."
David Raab – CDP Institute
OUR APPROACH
This is our domain
When it comes to creating solutions, we take a prescriptive and strategic
approach that can be broken down into four phases:
Requirements & planning
During this phase we'll identify operational personas, pains, and strategic goals, helping us to pinpoint your specific requirements and build a plan.
Solution design
Here we define the high-level functional design – putting together a framework of components, including foreseeable propensity models and data models. We also determine and select relevant use cases with functional requirements, alongside defining offers, experiences, and metrics.
Solution build
Along with our partners, we'll set up your solution environment and start to build entity and interaction schemas. We'll configure metrics, load test data, build key integrations, and input text.
Validate & deploy
After validating the solution, we'll deploy our IEP within your environment while providing ongoing support, maintenance, and overall solution optimization.