Real-time Interaction Management
Achieve Real One-to-One Marketing
One of the key differentiators for our Intelligent Engagement Platform (IEP) is the capability to connect both real-time and historic customer data insights with the most relevant real-time interactions.
What is Real-time Interaction Management
The key elements in an RTIM system are:
Identifying customers and sending them experiences across preferred channels and devices, in real-time.
Understanding & merging all data from the detailed customer history and the customer's current context such as the time, device, or location.
Selecting the right experience. Based on a change in behavior or a query at a customer's touchpoint, every offer for which the customer is eligible, is scored and ranked. This 'Opportunity Index' takes into account propensities and behavior, business priorities, and the journey stage the customer is in, to define the most relevant experience in the preferred channel.
Capturing interaction data for measurement and optimization. Once an experience is presented to the customer, the response (or non-response) of the customer will be captured as new data to further influence the opportunity score for that and other related offers. We call this the feedback loop.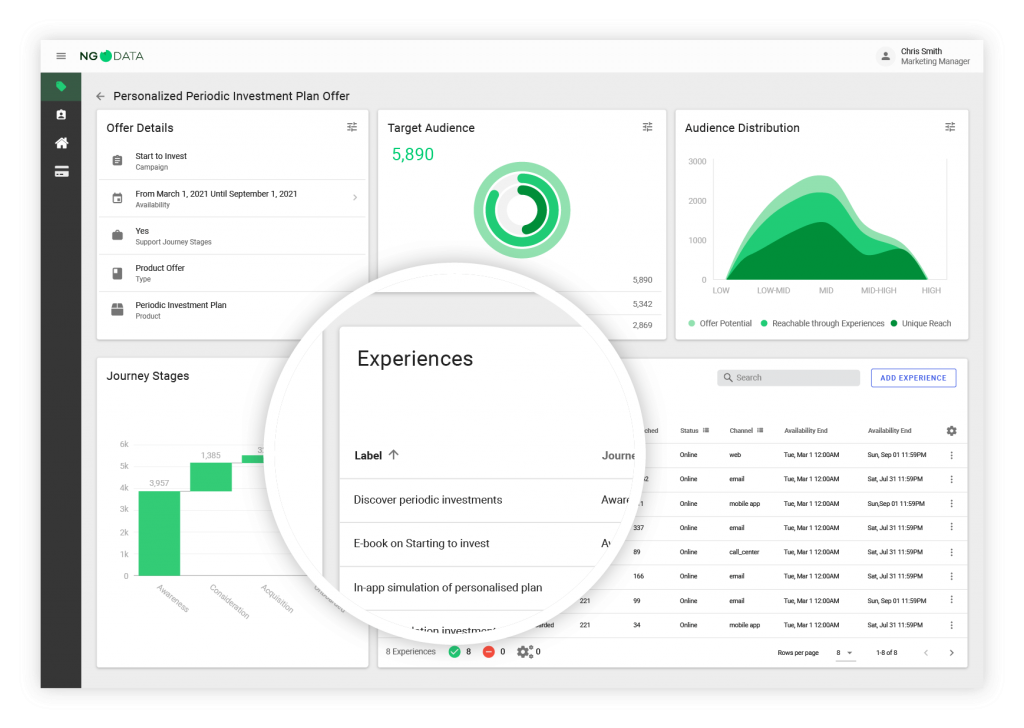 Customers have different expectations these days. They expect to be helped even before their question arises. This is where Real-time Interaction Management (RTIM) helps to anticipate those customer needs. RTIM depends on real-time data instream, allowing you to engage with your customers in real-time. Note that there is a big difference between receiving data insights in real-time, and the capability to also react to those insights in real-time.
Some platforms can process and calculate scores in real-time as new data comes, yet, they rely on other systems to regularly fetch the updated information and define what communication the customer should be presented through which channel. The context of the customer could have changed already when the message reaches him as this requires a process for transferring data and interpreting scores by another system. So they miss the end-to-end real-time actionability from receiving through calculation to response.
Read our white paper: The real value of real-time data.
Real-time Interaction Management includes real-time data insights,
next best experience scoring and decision-making, and real-time engagement.
Our Intelligent Engagement Platform smoothly integrates the big data, scalability, and
real-time data analytics that are required to interact with the customers in real-time,
with the right message and through the right channel.
This system does not only take into account the current context, but also
the historic customer's behavior and preferences. Never miss out on the right time
to connect with customers that have a strong likelihood to convert.
Real-time Data Insights
As data from various channels is flowing into the system, metrics based on customer interactions that form the Customer DNA are updated on the fly.
These metrics can be time values such as the last time a customer visited a specific page on the website, aggregations like the number of pages of a specific category visited on the app, or more complex scoring that defines the channel of preference based on the number of experiences acted upon across channels.
Metrics can even be trend calculations allowing to not only see a static view of the customer's behavior but have an active picture. These metrics are updated in real-time in order to identify insights and respond to them with relevant experiences at that exact same time.
Next Best Experience Selection
Based on the customer data insights and the context, the system should be able to score all possible next experiences. It can then identify the most relevant experience at any given moment time, based on the score.
Real-time engagement communications
Engaging with the customer can be along 3 different scenarios: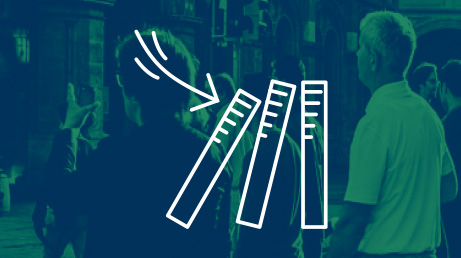 Outbound alert-based
Our Intelligent Engagement Platform will alert when there is a change in behavior – this could be transactional, event- or reaction-based, or the passage of time. This will in turn trigger an outbound action in real-time to capitalize on the opportunity and assist the customer with the relevant information that may be of interest in the preferred channel.
Inbound query-based
We provide real-time personalized experiences via branded (owned) channels of communication. For example, if a customer visiting a page in the mobile app, will immediately get a personal best offer or service recommendation through the preferred channel. In this dialogue, every action is continuously replied with a relevant response.
Outbound communications
Traditional scheduled batch and blast campaigns are a third engagement scenario. Here, the marketing team schedules to send out a communication to an audience segment with specific and selected attributes at a specific moment in time. Leveraging the 'Opportunity index', this can be used to send out an offer to the top 1000 customers or send out the single top offer to all customers that are part of a particular audience.
Business Value of Real-Time Interaction Management
Channel data that captures what your customers are doing, is really key to that real-time orchestration as it lets you act upon those actions at the exact same time. If you want to effectively provide your customer with the next best experience, you need to understand what they are doing at that moment and not a week later. Ensuring that web behaviors are flowing in real-time can enable a fluid conversation with the customer before they leave their web session. 
And when people are helped in real-time and at the moment a question or request arises, the need for them to contact support teams directly will reduce. Fewer complaints mean less pressure on your contact center, but also higher customer satisfaction.