An Advanced CDP for Sports & Entertainment
Keep hold of fans and supporters with our advanced CDP solution for sports and entertainment, your key to delivering omnichannel, real-time engagements.
Increase
ticket sales
Boost season
ticket renewals
Elevate and highlight key sponsorships to fans
Improve spend inside and outside the venue
AT A GLANCE
A CDP for personalized fan experiences
NGDATA's Intelligent Engagement Platform powers rich, personalized interactions between sports teams and their fans.
Understand fans' data and act on it like never before with out-of-the-box machine learning models and proprietary decision-making capabilities.
SOLUTION OPPORTUNITY
A unified fan view
Fans expect team interactions to be personalized, vendors look to cash in on in-app purchasing, and teams aim to deliver curated experiences that increase sponsor visibility and their bottom line. To achieve all of this, you need the right intelligence in place.
Through the Intelligent Engagement Platform, teams can use their wealth of fan data stored across multiple disparate systems to leverage a single fan view and deliver only relevant and timely engagements.
WHY NGDATA
An easy-to-use platform for marketers
Keep everything you know about your team's supporters at your fingertips with easy and instant access to intelligent fan metrics.
Build custom audiences, run machine learning models, and analyze fan profiles and attributes with an intuitive interface.
Take intelligence in hand, identifying untapped opportunities through look-alike modeling and clustering, and successfully engage in both inbound and outbound scenarios.
Set up, manage and monitor marketing campaigns and analyze customer behavior data in real-time with our no- to low-code platform.
Curate customer journeys across all channels, providing a personalized experience for fans throughout every interaction with the team, whether it's game day or off-season.
Take the guesswork out of campaign management by leveraging NGDATA's Opportunity Index to ensure fans are served the right offer at the right time, and through the right communication channel.
Score with effective campaign targeting
Launch personalized marketing campaigns based on fans' data by providing the most relevant offer through their preferred channels.
Engage lapsed fans
Identify and nurture fans that have not yet attended games by creating a campaign focused on reengaging with them based on historical behaviors and information.
Retain season ticket holders
Identify when season ticket holders are at risk of churning, and act to maximize their likelihood of renewing with nurturing campaigns.
Drive in-venue sales
Deploy use cases that increase fans' overall spend within the venue and highlight sponsors through focused in-app and preferred channel communications to drive sales.
Bring home the venue experience
Bring the venue experience to remote fans by creating campaigns that highlight unique offers on merchandise, send relevant team information, or notify them when their team is on the road nearby to maximize their experience and spend.
Maximize sponsorships with fan personalization
Launch personalized campaigns highlighting key sponsorships based on fans' data across sources by providing the most relevant offer through their preferred channels. Find new audiences with machine learning audience segmentation capabilities to expand the successful reach of every campaign.
WHAT'S INCLUDED
Smarter analytics & fan engagement for sports teams
With our advanced CDP, sports teams are well-equipped
to engage with fans instantly and with more intelligence.
A comprehensive set of pre-defined metrics and models reduces
the time-to-market of key use cases, while real-time insights allow
you to create individualized experiences for fans at scale.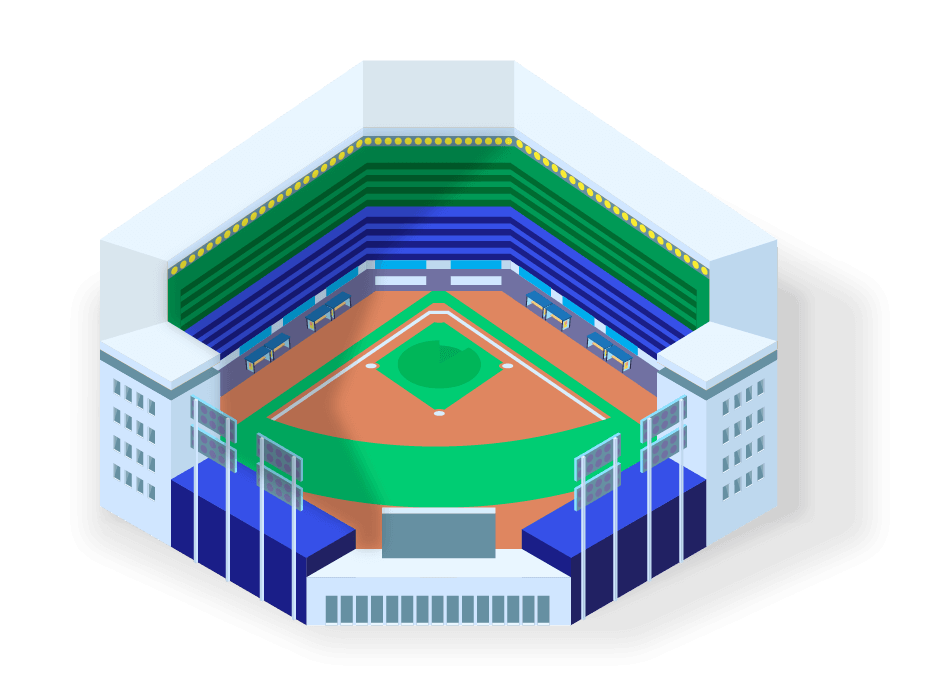 360-degree
fan View
Enjoy a 360-degree view of each fan with Customer DNA™, the feature that combines everything from transactional data to omnichannel interaction data, alongside real-time sports insights.
Out-of-the-box
Campaigns
Deliver out-of-the-box (OOTB) campaigns that drive 1-1 interactions at the right time, via the right channel, and in the right context to acquire, cross-sell, activate and retain fans. By applying data-driven insights to OOTB use cases, you can drive value immediately without compromising on personalization.
User-friendly
analytics
Tap into the power of AI without the heavy data science work, all thanks to our CDP's built-in machine learning pipeline. From discovering new fans to intercepting the spectators about to churn, our user-friendly platform allows marketers to make smarter decisions based on real-time analytics.
"NGDATA's Intelligent Engagement Platform is Certified as a RealCDP and meets all core CDP requirements and supports enhanced CDP capabilities and best practices."
David Raab – CDP Institute
OUR APPROACH
This is our domain
When it comes to creating solutions, we take a prescriptive and
strategic approach that can be broken down into four phases:
Requirements & planning
During this phase we'll identify operational personas, pains, and strategic goals, helping us pinpoint your specific requirements and build a plan.
Solution design
Here we define the high-level functional design – putting together a framework of components, including foreseeable propensity models and data models. We also define and select relevant use cases with functional requirements, alongside offers, experiences, and metrics.
Solution build
Along with our solution partners, we'll set up your environment and start building entity and interaction schemas. We configure metrics, load test data, build key integrations, and input text.
Validate & deploy
After validating the solution, we'll deploy our IEP within your environment while providing ongoing support, maintenance, and overall solution optimization.